FIRST BIRTHDAY PARTY
We designed and executed an English Tea / Floral Garden themed party for a couple in Millard for their daughter's first birthday. MJER Help supplied food for twenty five adults and children. The food included cucumber and turkey club tea sandwiches, pasta salad with seasonal vegetables, fruit salad, floral cupcakes, and a smash cake. The day of the party, we set up the food so the couple could enjoy the party with their guests. It was an adorable party for a wonderful family!
Testimonial from the client:
"MJER Help certainly lived up to their name! Their food was delicious, fair priced, and attractively presented. Our only regret is not having taken credit for it when our guests repeatedly complemented us. We cannot recommend them enough!"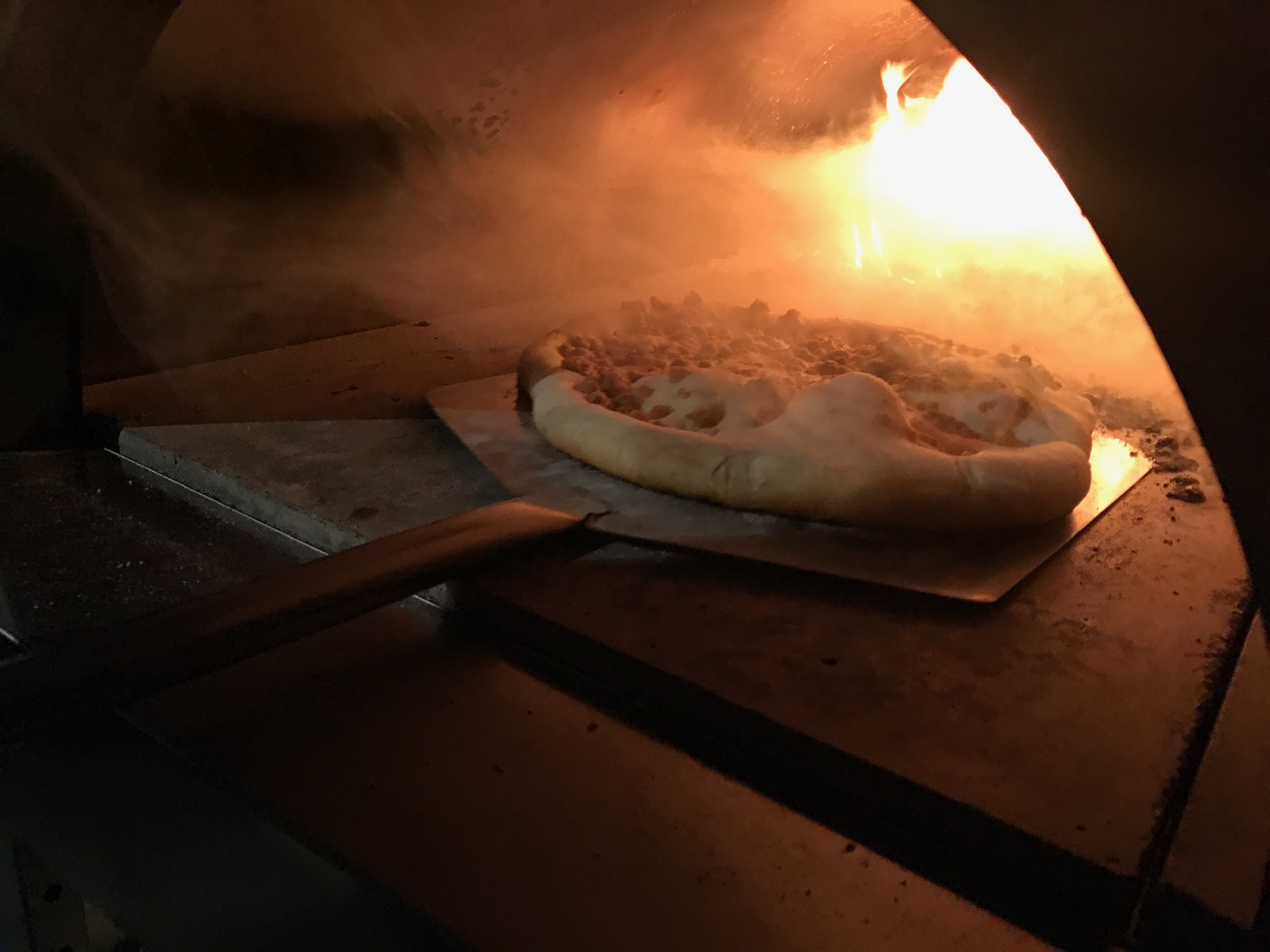 AT-HOME DINNER PARTY FOR 10
MJER Help brings the restaurant to you for your in-home dinner parties. We planned and executed an Asian/Thai inspired dinner for 10 for a wonderful couple and their foodie friends. The menu included Thai marinated beef tenderloin, lobster tails with a dipping sauce, spring radish/carrot/pepper salad with butter lettuce, swiss chard and mushrooms, coconut cream infused mashed potatoes, and a smores pizza for dessert. The hosts have an amazing wine collection, and the reds selected paired great with the cuisine. It was a wonderful evening of friendship, laughter, and food!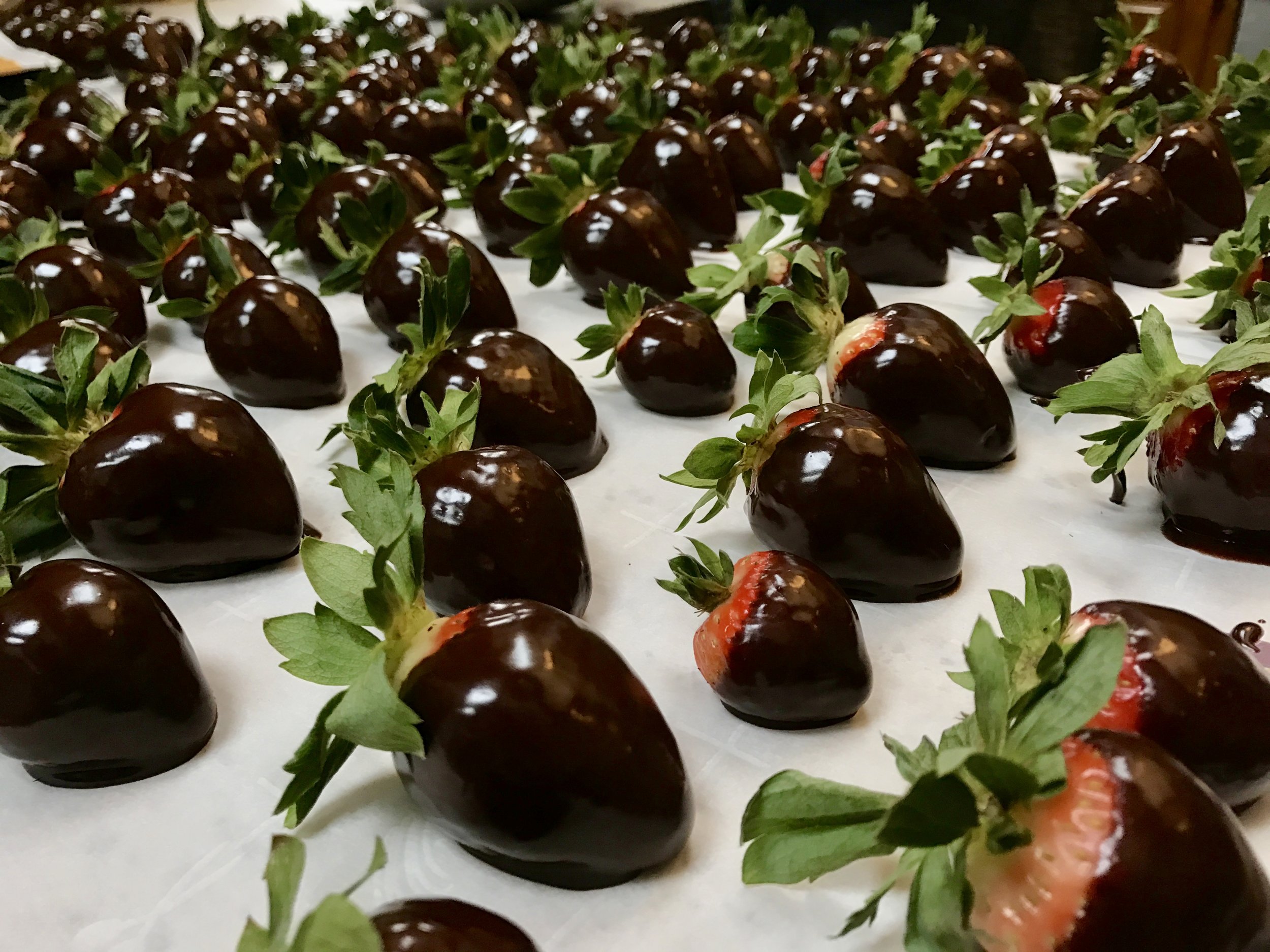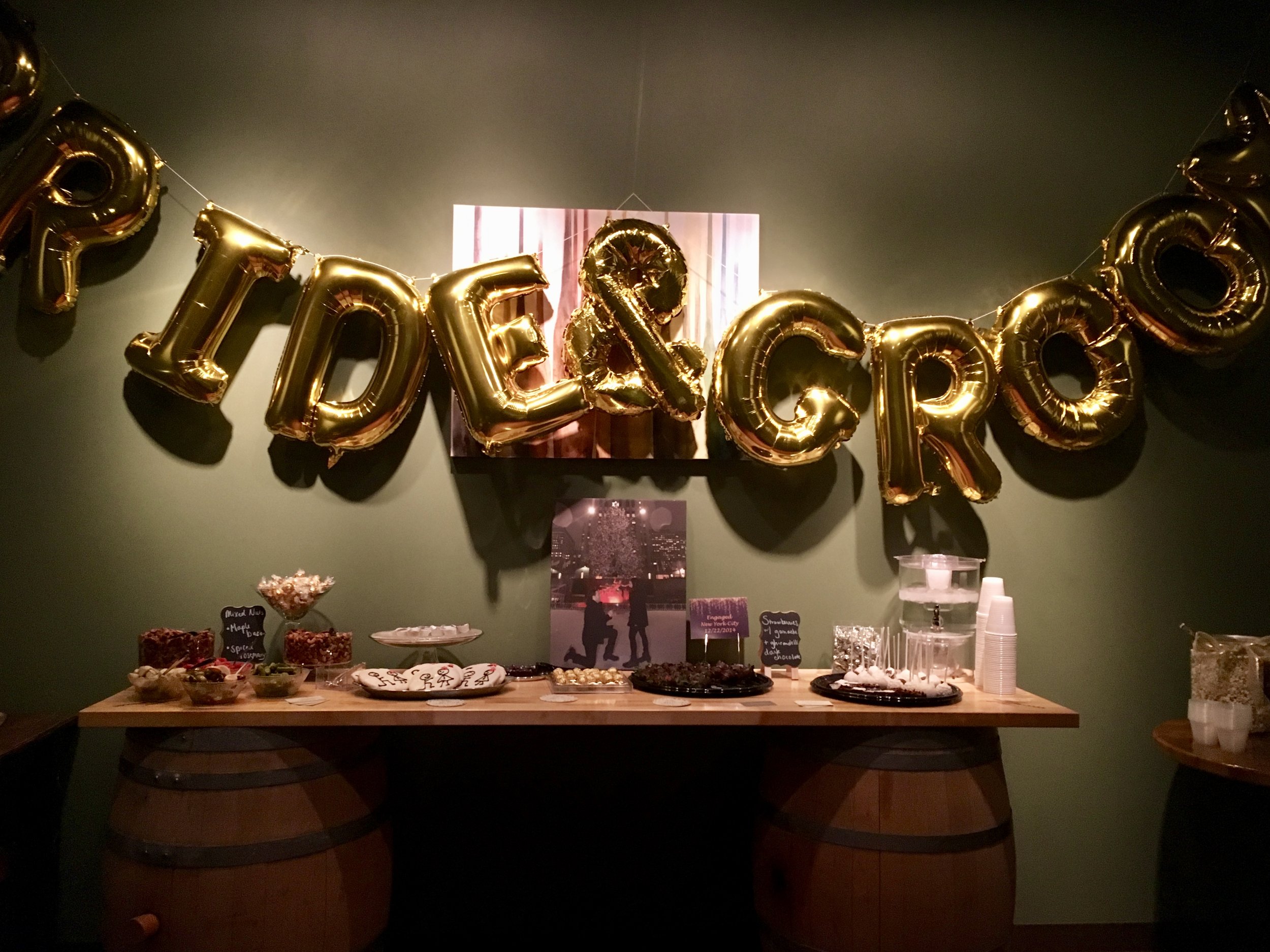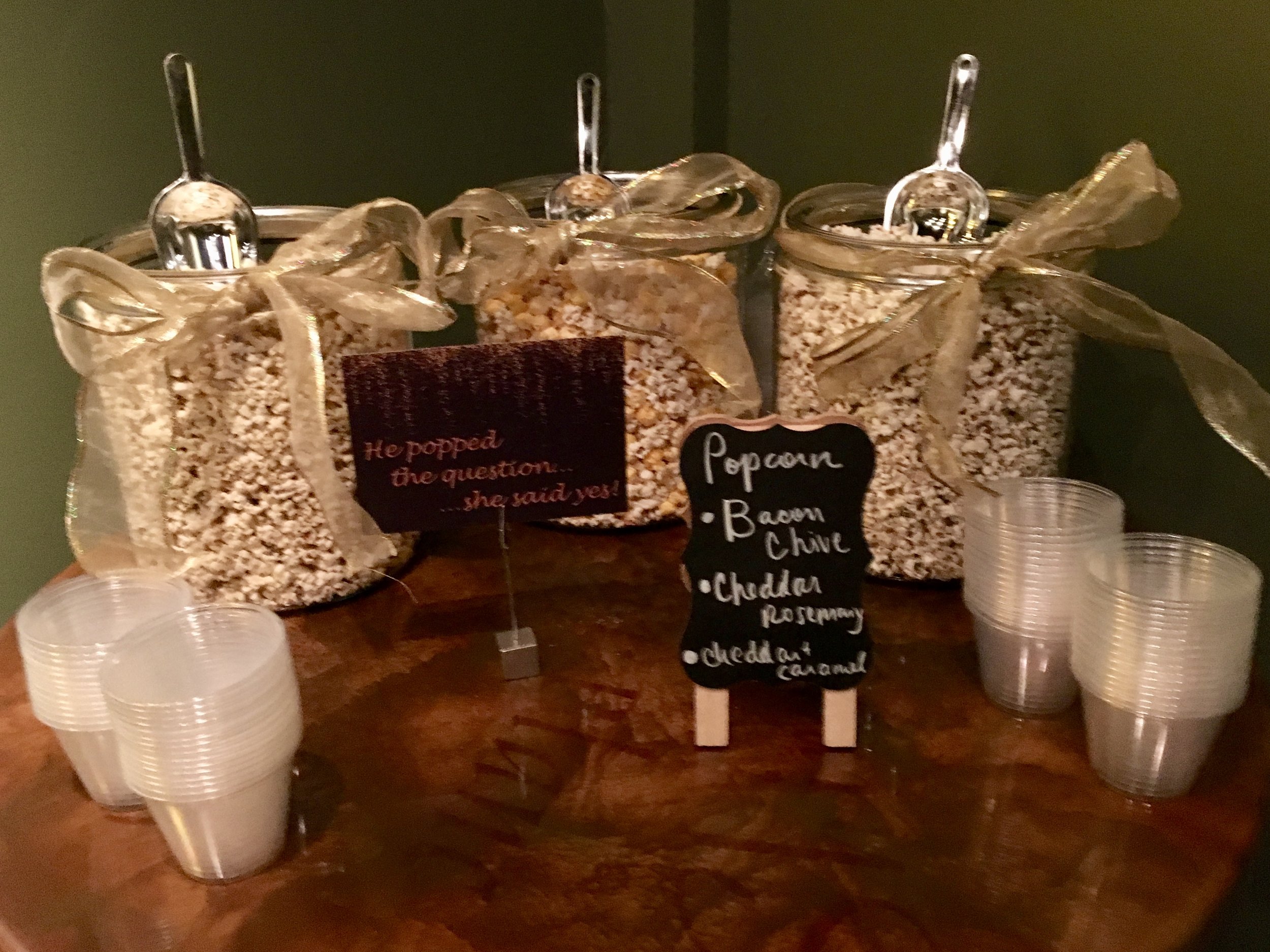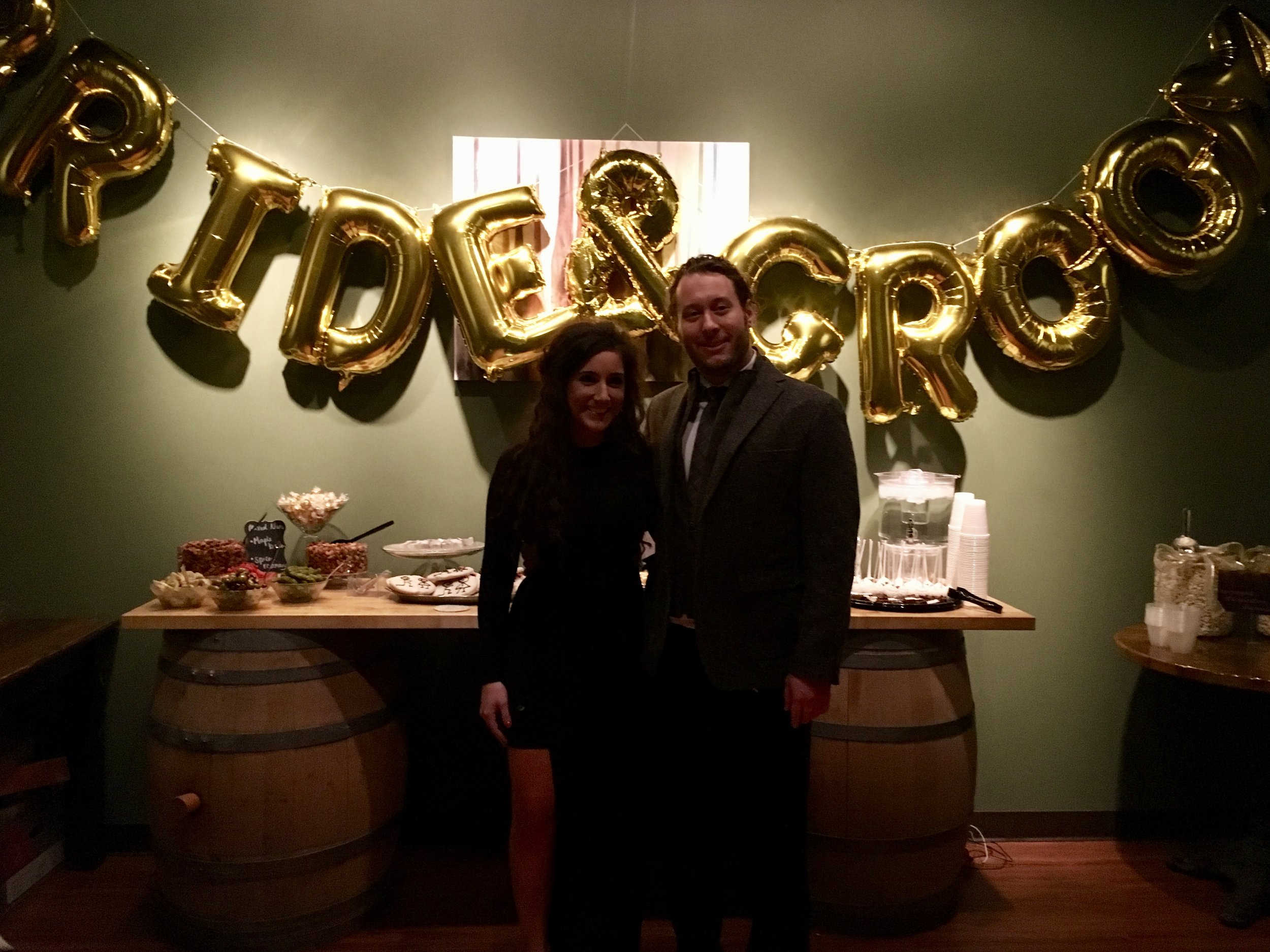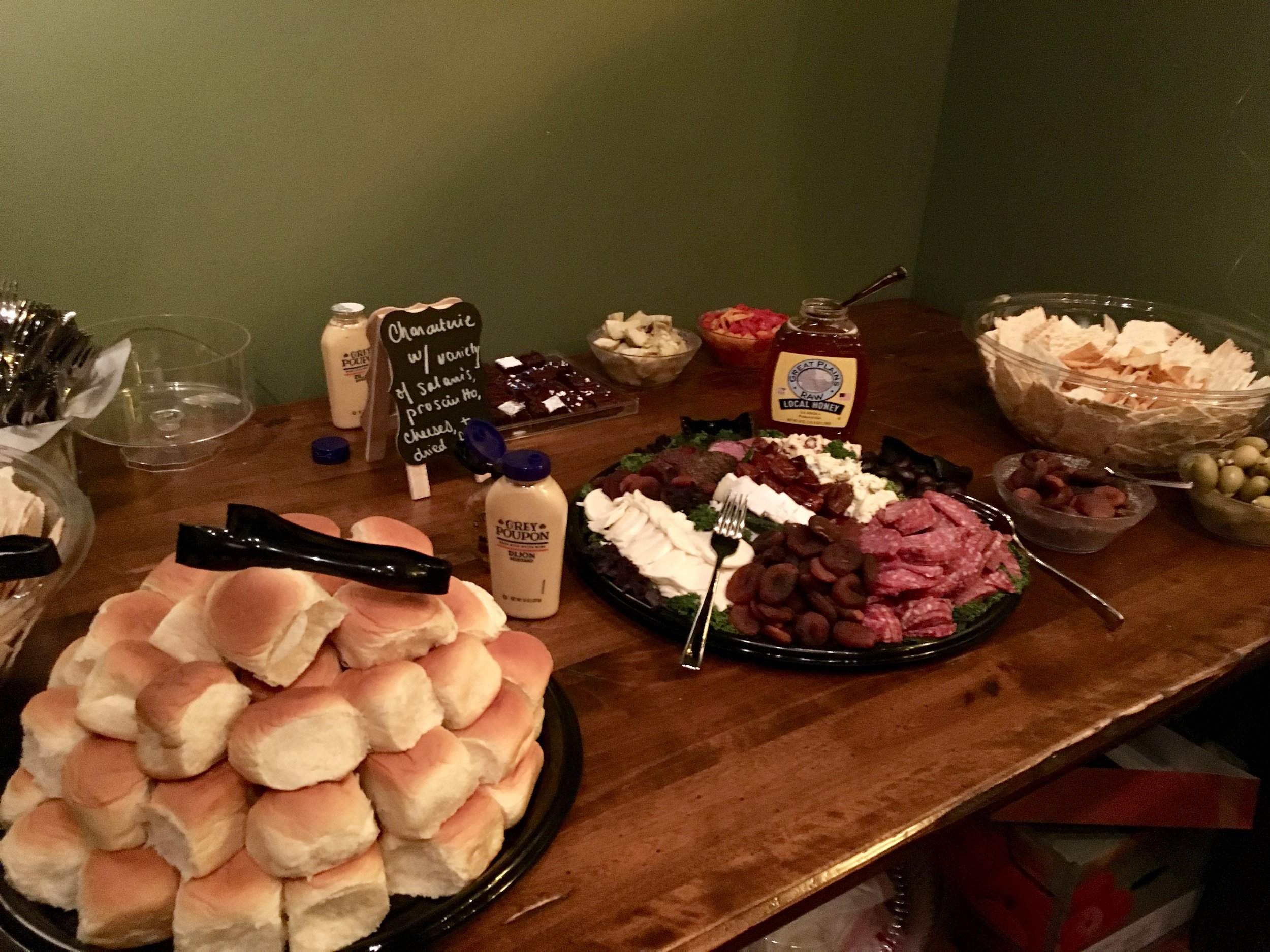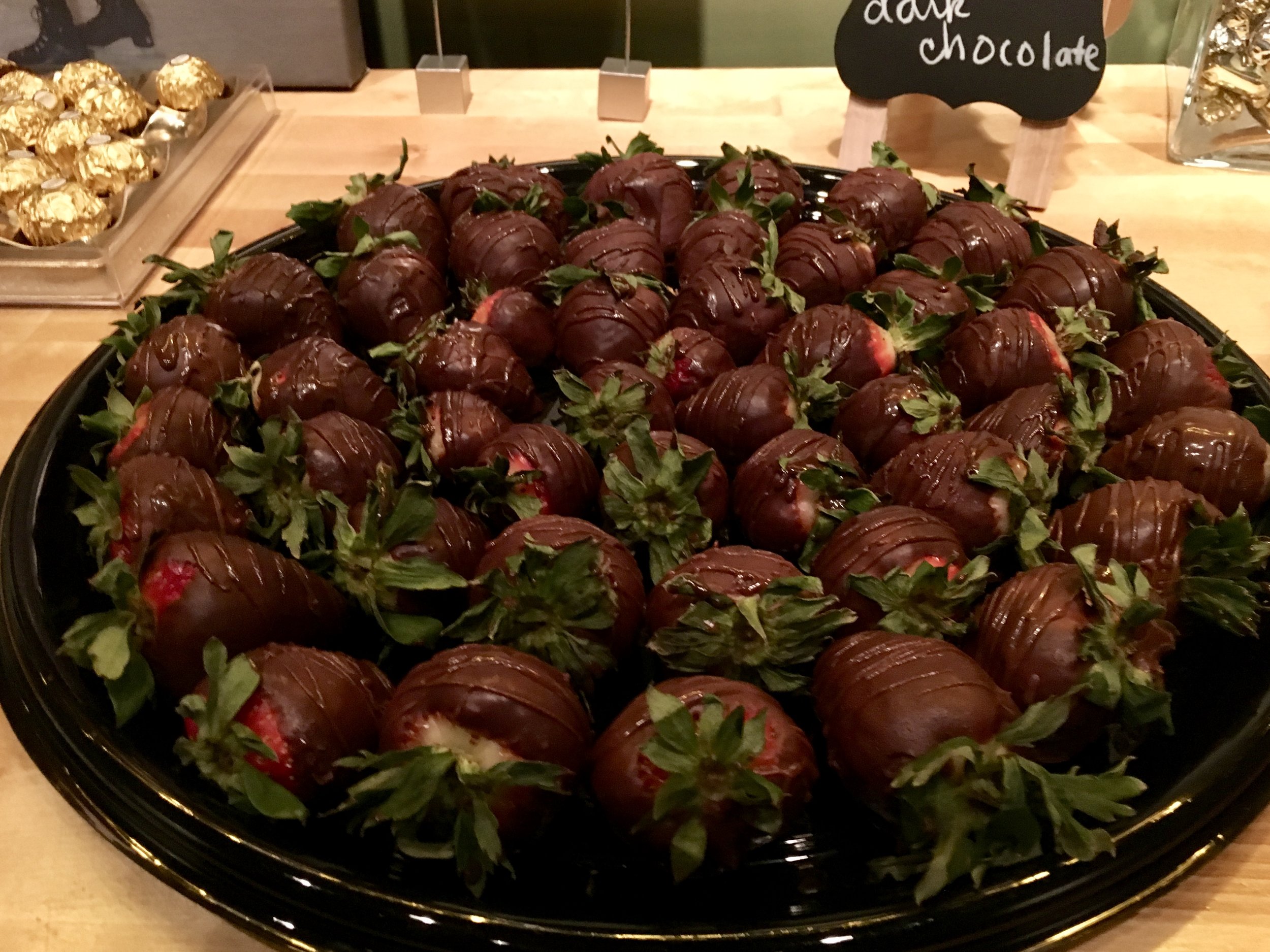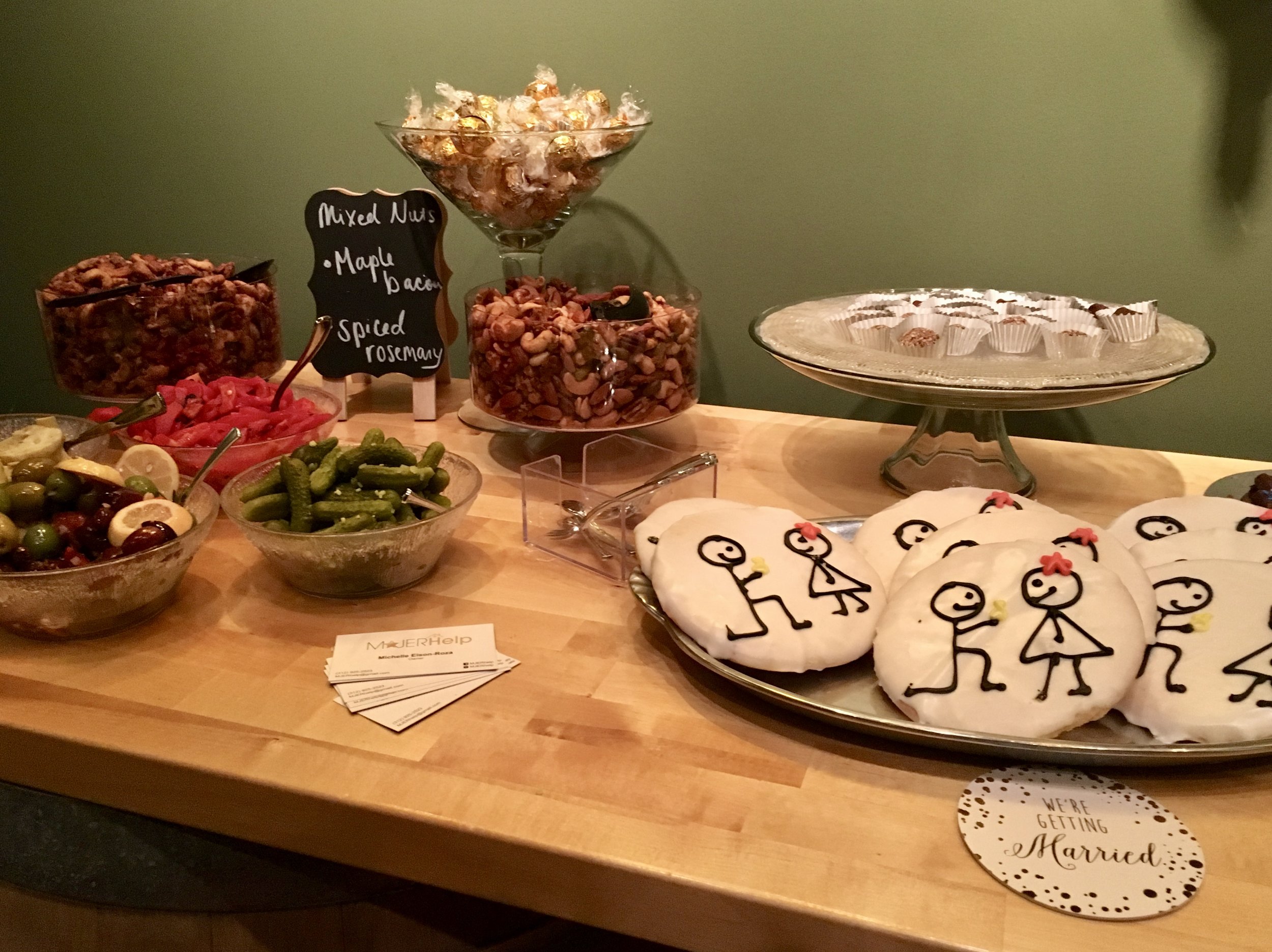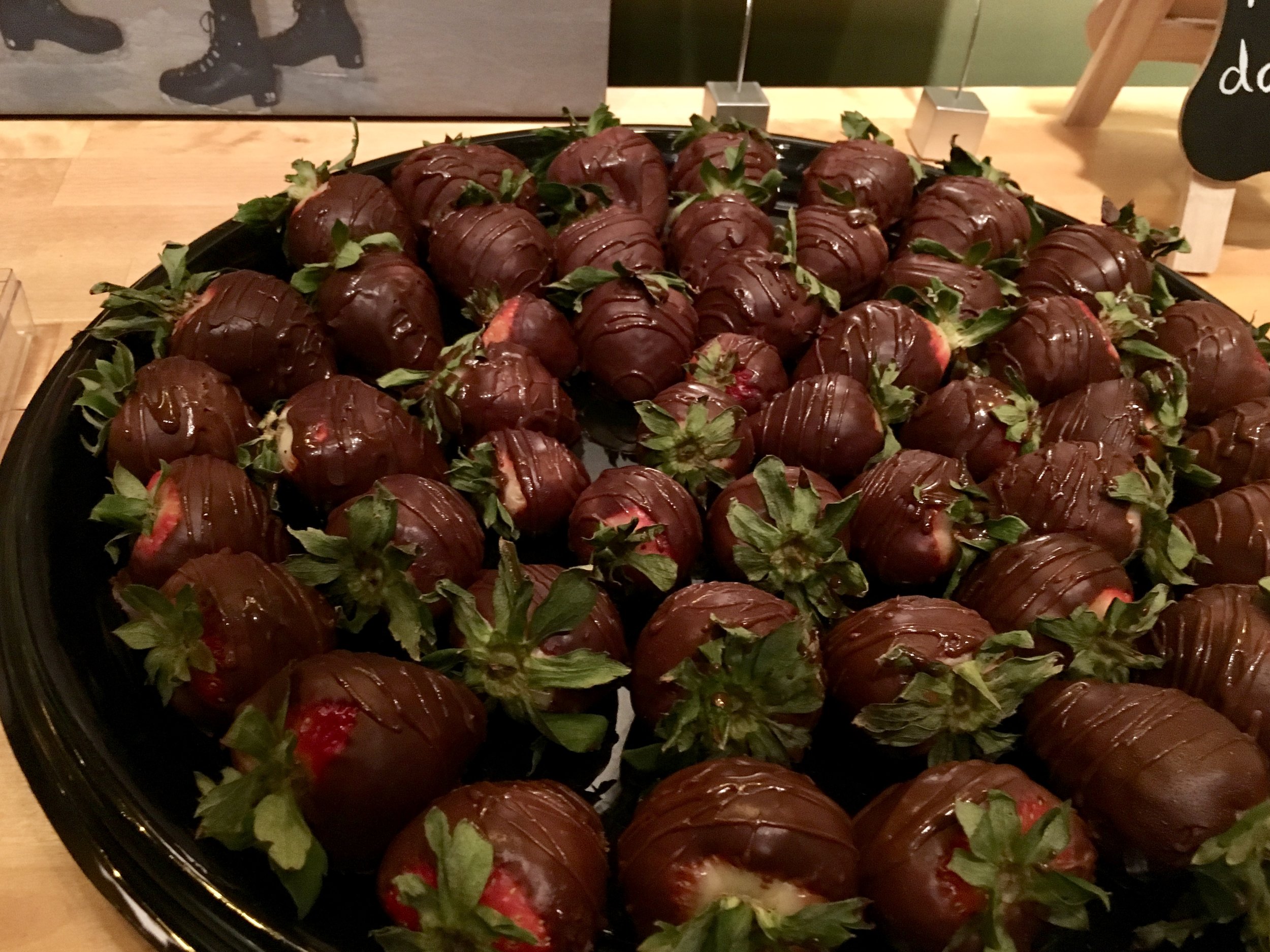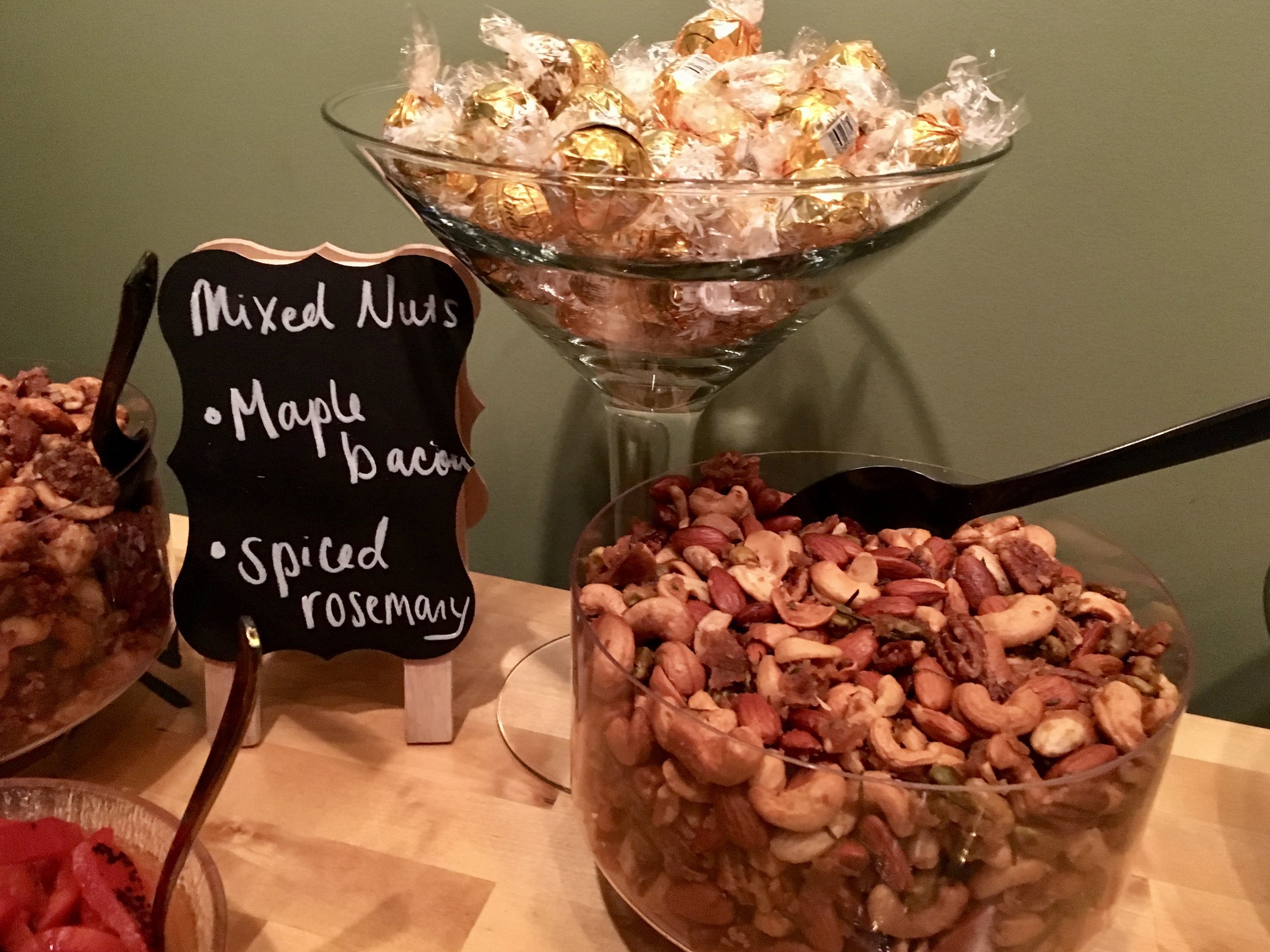 Engagement Party
We coordinated with our clients to enhance their engagement party for 150 people at a wine store in West Omaha. We created three charcuterie and cheese platters. We also made a few specialty "snack" foods - maple bacon spiced nuts, candied nuts with rosemary, cheddar rosemary popcorn, and bacon chive popcorn. We finished it off with ganache dipped strawberries. It was quite the feast!
Testimonial from the client:
"Good morning! Wow what a fun party that was last night. You guys did an absolutely amazing job with the food. I wanted to text you guys 100 times last night to tell you but the people kept coming! Everyone loved the food. There was not much left at the end. I particularly loved the salami. I think I ate a pound of it! The charcuterie tray exceeded my expectations!! My dad was very impressed. He's from Brooklyn NY and he loved it. I'm so happy you made enough that we didn't run out too, I was worried about that and I think we had the perfect amount with just a few leftovers. One thing I loved the best were the signs you guys made. I loved them. All the food was displayed very well. It looked very professional. My mom told me this morning that she had so many comments about the food-how lovely everything was. Oh another thing I loved was the strawberry tray. Wow did that look good. I almost didn't want anyone to eat any of it BC it looked so good. The popcorn bar turned out great too! All the kids at the party loved that one. And my sister requested to take home the left overs. Overall, I personally think we had a successful party. Of the 107 people who RSVP'd only 7 didn't come. So we had a great turn out. And thanks to all your hard work, people really enjoyed themselves. Thank you SO much for all your hard work!!!! The food was delicious!!"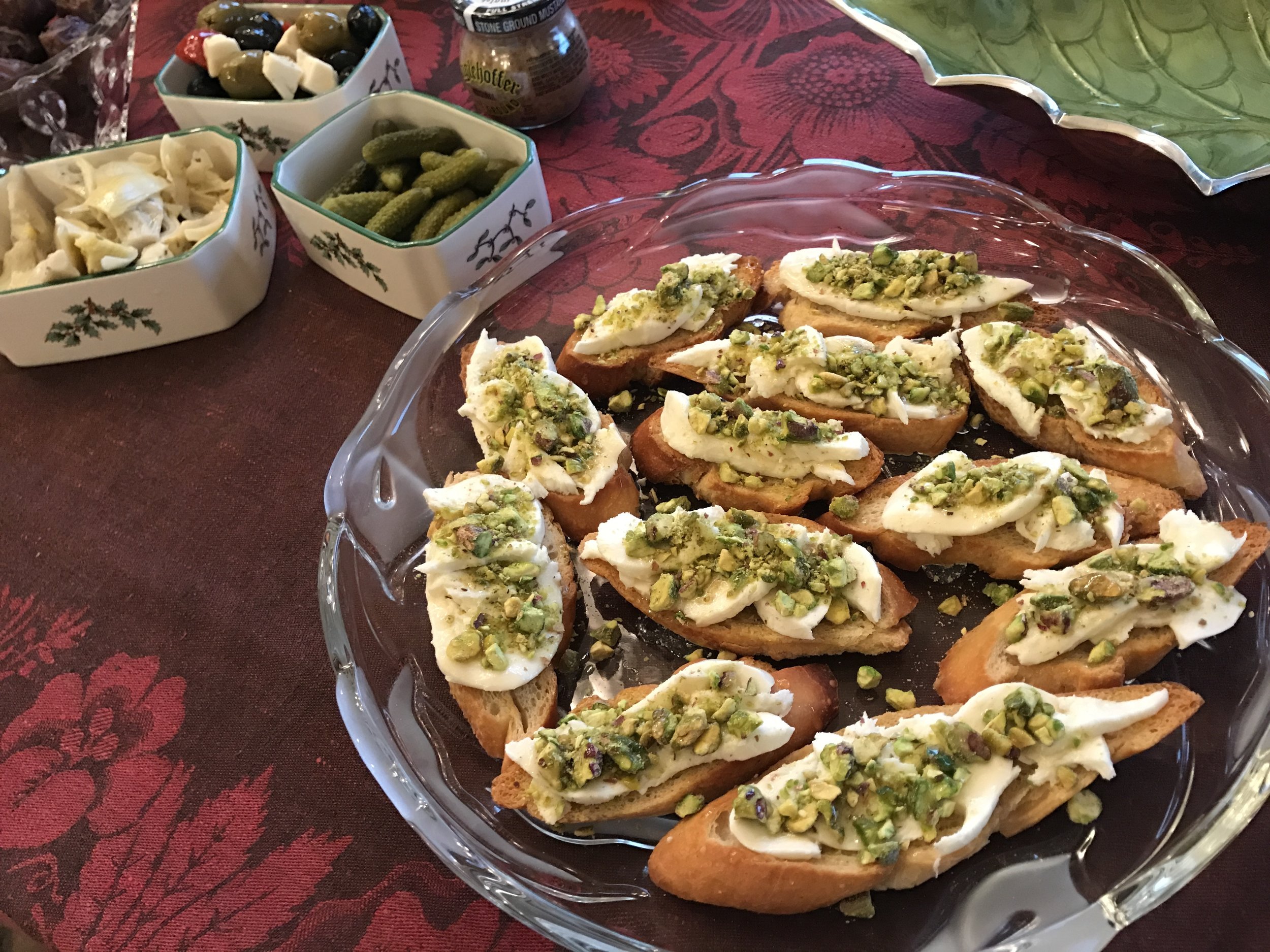 CHRISTMAS PARTY at home
We worked with a busy professional who owns a home building business to come up with the perfect at-home Christmas party for 40 neighbors, clients, and family members. The menu was canapé focused to go with the cocktail party vibe. The menu included assorted crostinis (peach & proscuitto, mozzarella pistachio & honey, and walnuts & pears), crudités with sweet potato hummus, charcuterie, albondigas (Spanish spiced meatballs), warm dates with goat cheese, stuffed mushrooms, and stuffing bites. We finished it off with a champagne winter punch. Terrible weather couldn't keep this party from happening - it was a huge success!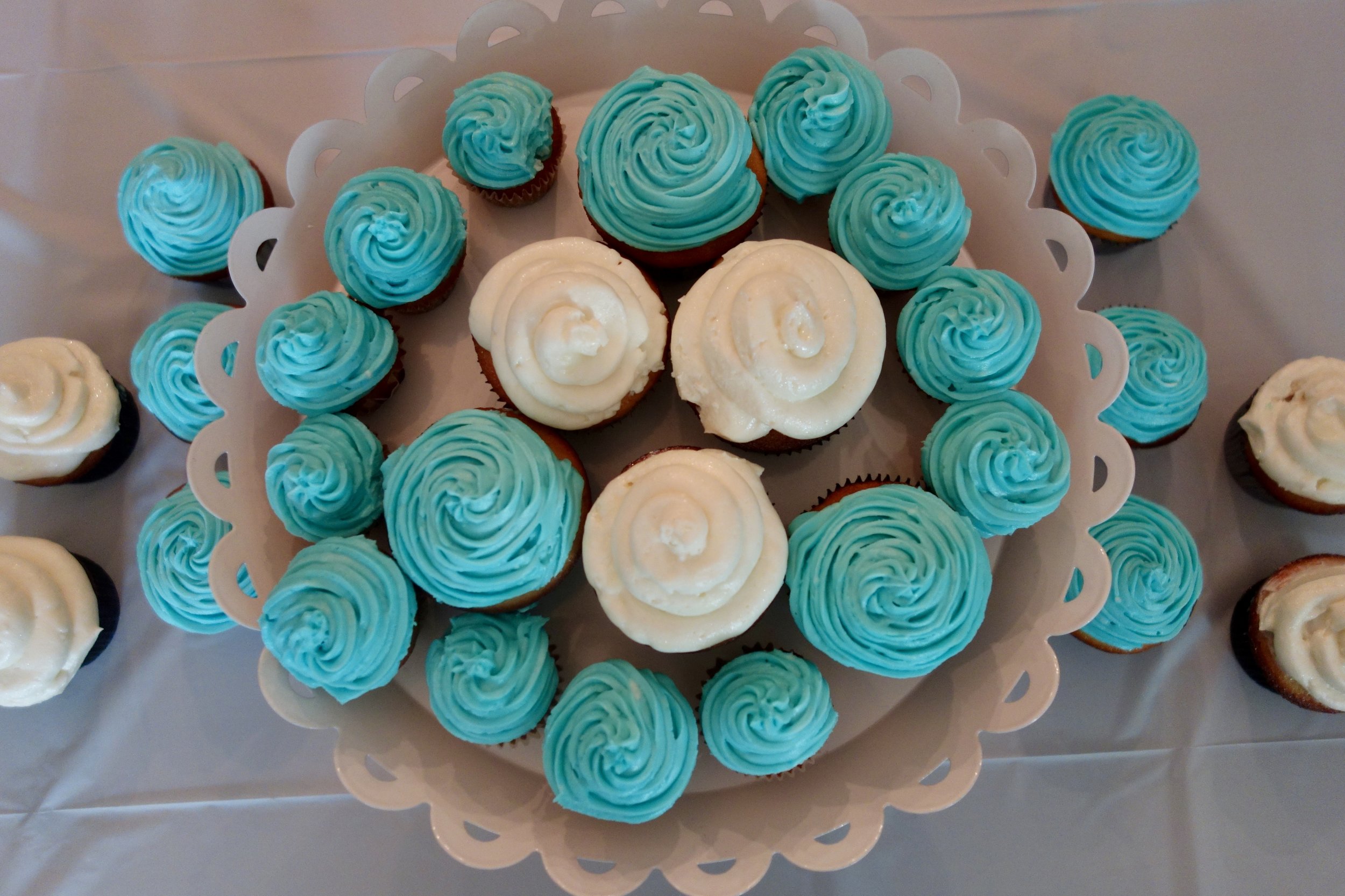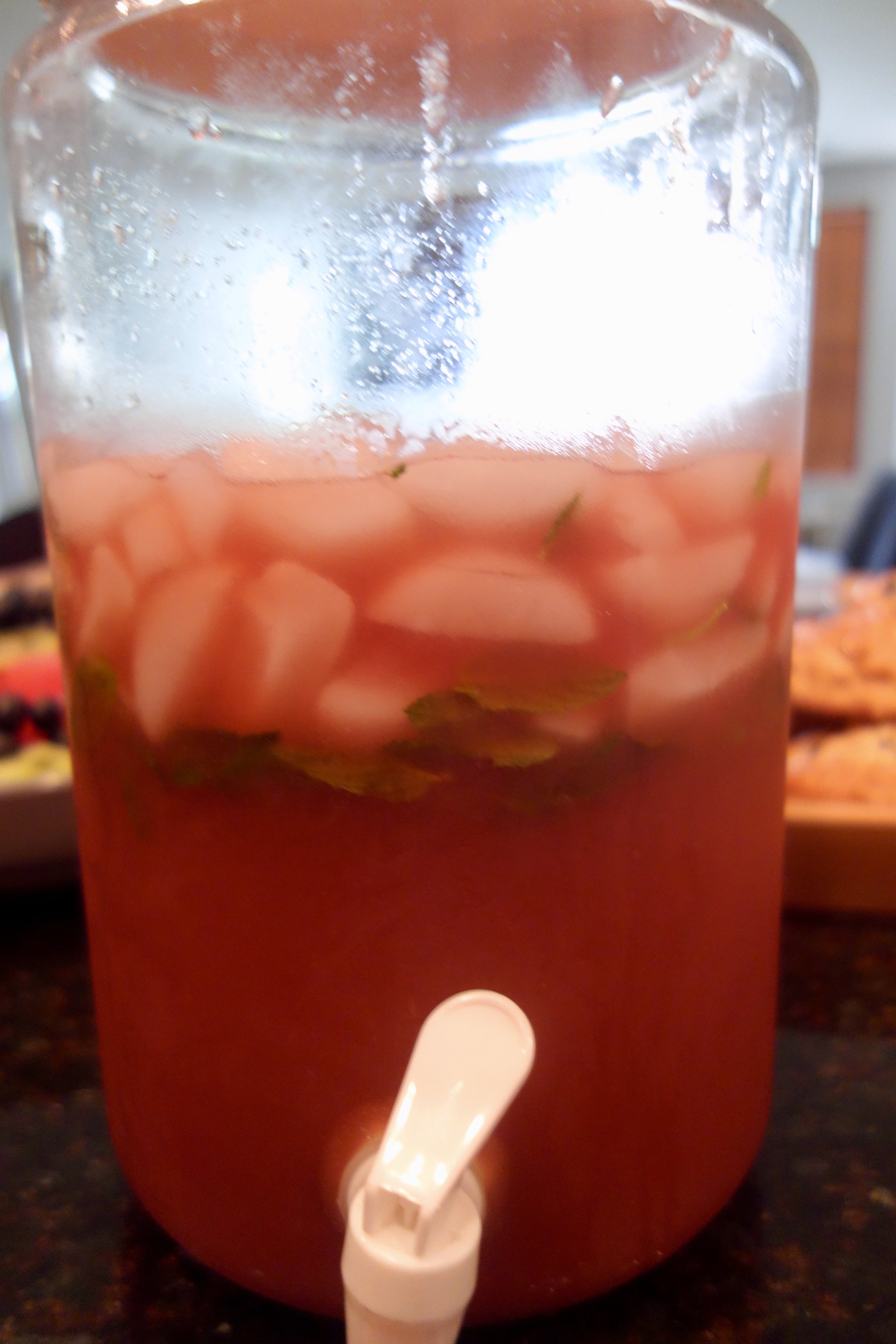 christening event
MJER Help was contacted by a couple juggling corporate jobs and two small children to help them plan and execute an afternoon party for their baby's christening. We created a concept for an afternoon English tea for twenty adults and children. The menu highlighted organic and seasonal produce and MJER Help purchased a majority of the produce at the Green City Farmers Market in Chicago. Menu items included: cucumber, prosciutto, and PB&J tea sandwiches; blueberry lemon scones; cupcakes; seasonal stone fruit salad; summer panzanella salad; a bluberry, watermelon, and kiwi salad for the kids; and a watermelon mint cooler drink. The couple entrusted MJER Help to set up the food and decorations while they were at the christening so the party was ready when they arrived home.
Testimonial from the client:
"MJER Help provided us with a fantastic service! They were creative, within budget and, most importantly, delivered delicious dishes. Tony and Shelley are an amazing team. We highly recommend them for your next party!"
FIRST BIRTHDAY PARTY
We designed and executed a zoo themed first birthday party for a busy professional couple in downtown Chicago. The birthday girl was allergic to eggs and tree nuts so we designed the menu around her dietary restrictions. In addition to supplying the food for the thirty kids and adults, MJER Help sourced the decorations and party favors. Food included Cheetah Chow (popcorn), a lion shaped vegetable tray with homemade hummus, freshly made/organic Monkey Juice, Jungle Branch fruit kebabs, sugar free monkey cupcakes, and lion and zebra cupcakes. The day of the party, we set up the decorations and worked the party so the couple could enjoy the party with their guests. We also photographed the event and captured memories they will remember for a lifetime!
Testimonial from the client:
"With my daughter's 1st birthday coming up, I knew I wanted to throw a party but felt so overwhelmed at where to start and how to get everything planned and executed in time! Luckily Shelley and Tony were here to help every step of the way. They helped provide party ideas and choices for everything from menu to decorations to goodie bags. My daughter has food allergies and they cooked and baked everything to perfection. The day of, they arrived early to set up and manned the food and drinks during our event, while also taking pictures for us and passing out games and goodie bags. Our friends were so impressed--everyone complimented them on a job well done and we were so appreciative of their help! They worked hard to make sure the event was stress-free and we couldn't have been happier. Thank you Shelley and Tony for helping to create such a wonderful event for our family and friends!"